Ten-year-old Kabir Muhammad, a resident of William Penn Homes in Chester, has a new tool to help him along on the path to his desired future career as a coder. The student received a new computer, built for him by a technology class at Devon Prep, a private all-boys Catholic college prep school on the Main Line in Montgomery County.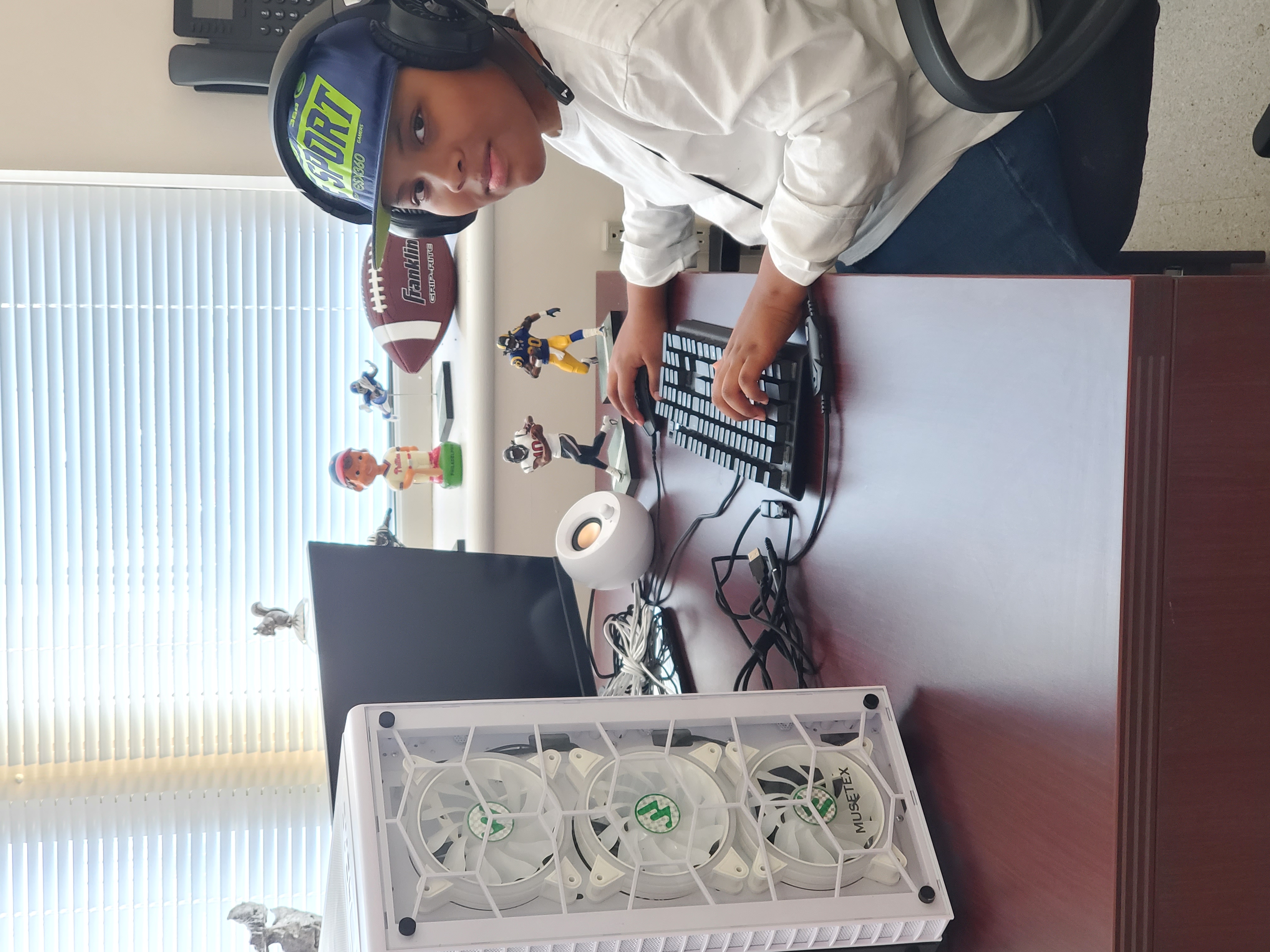 https://www.delcotimes.com/2022/02/11/widener-university-names-new-president/
When Devon Prep teacher Marrea Walker-Smith shared Kabir's interest in coding and suggested the project to her Entrepreneurship and Technology class, she says they jumped at the opportunity. She knew about Kabir's interest because she also coordinates programs for the Chester Housing Authority.

"Kabir attended CHA's 2018 STEM Summer Camp," she said. "He was inspired by the science and technology that he learned there. Kabir would like to learn coding and eventually teach others how to code and make a living at it. He is already busy working with his new computer."
Devon Prep's Director of Operations Patrick Kane says Walker-Smith is passionate about what she is teaching students, and this was a natural offshoot of those lessons.
"It's in our nature as a Catholic institution with the leadership of the Piarist order to want to do good for others," Kane said. "Education for ourselves is important, but our students learn that there are a lot of other students who don't have access to the same advantages they have. So, being able to donate our time or our talents or materials is a way to make sure our efforts give someone else a better chance to succeed."
The new relationship with Devon Prep is part of CHA Executive Director Steven Fischer's philosophy to join with schools at all levels to bring opportunities to CHA residents. Fischer talked with Devon Prep students at the school just before they presented Kabir with his new computer.
"One of our priorities is establishing relationships with educational institutions," Fischer said. "We have provided internships to West Chester University students and also collaborated with them on voting campaigns, we've done social programming with Swarthmore College, a carpentry course for residents at Delaware County Community College, and other programming with Widener University. I was excited to talk with these students about what we do at CHA and especially talk about service to our residents."
Fischer said he hopes CHA and Devon Prep can do more together in the future. For more information about Devon Preparatory school, visit http://devonprep.com.